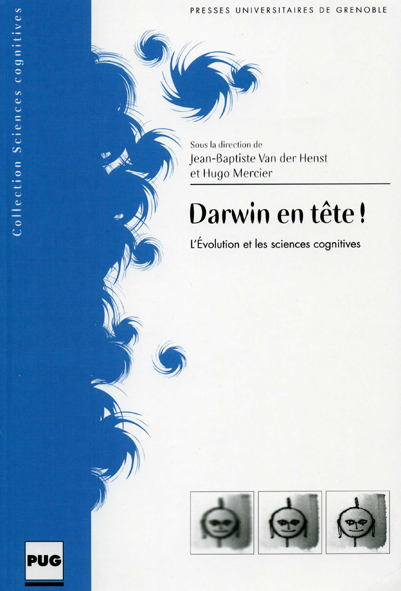 De la psychologie évolutionniste à l'évolution culturelle. Claidière N. Dans Van der Henst, J-B. & Mercier, H. (Eds.) Evolution et cognition. Grenoble: PUG. 2009.
Résumé:
Dans ce court chapitre introductif je défends l'idée que les modèles Darwiniens récents de l'évolution culturelle ne peuvent pas être dissociés de leurs a priori psychologiques et donc qu'il est possible d'utiliser la psychologie évolutionniste comme moyen d'évaluation de ces différentes approches. Je présente les théories mémétiques, de la coévolution gène-culture et de l'épidémiologie des représentations, en insistant dans chaque cas sur les présupposés cognitifs sur lesquelles elles reposent. A la lumière de travaux récents en psychologie j'en conclus que la sélection n'est pas la seule force à l'œuvre dans l'évolution culturelle, la construction jouant un rôle au moins aussi important. Ce résultat montre les limites d'une analogie trop poussée entre l'évolution culturelle et l'évolution biologique.
Short summary in English, the book is in French.
In this introductory chapter, I argue that recent Darwinian models of cultural evolution cannot be dissociated from their psychological assumptions and that evolutionary psychology can therefore be used as a mean to evaluate those models. I review memetic theory, gene-culture coevolutionary theory and the epidemiology of representation. For every theory, I detail its psychological commitments and compare the view they offer to recent work in psychology. The main conclusion of the chapter being that evolutionary psychology support the claim that both selective and constructive forces are at work in cultural evolution, limiting the interest of a precise analogy between biological and cultural evolution.
Claidière N. From evolutionary psychology to cultural evolution. In Van der Henst, J-B. & Mercier, H. (Eds). Evolution and cognition. 2009